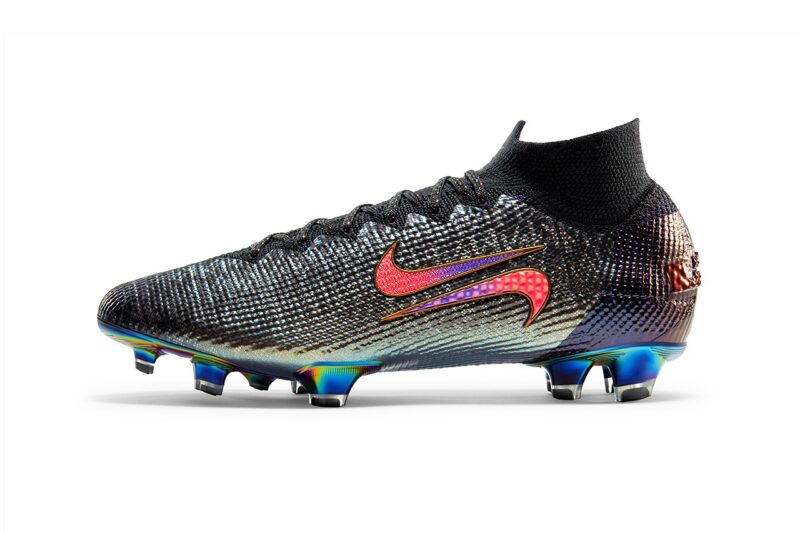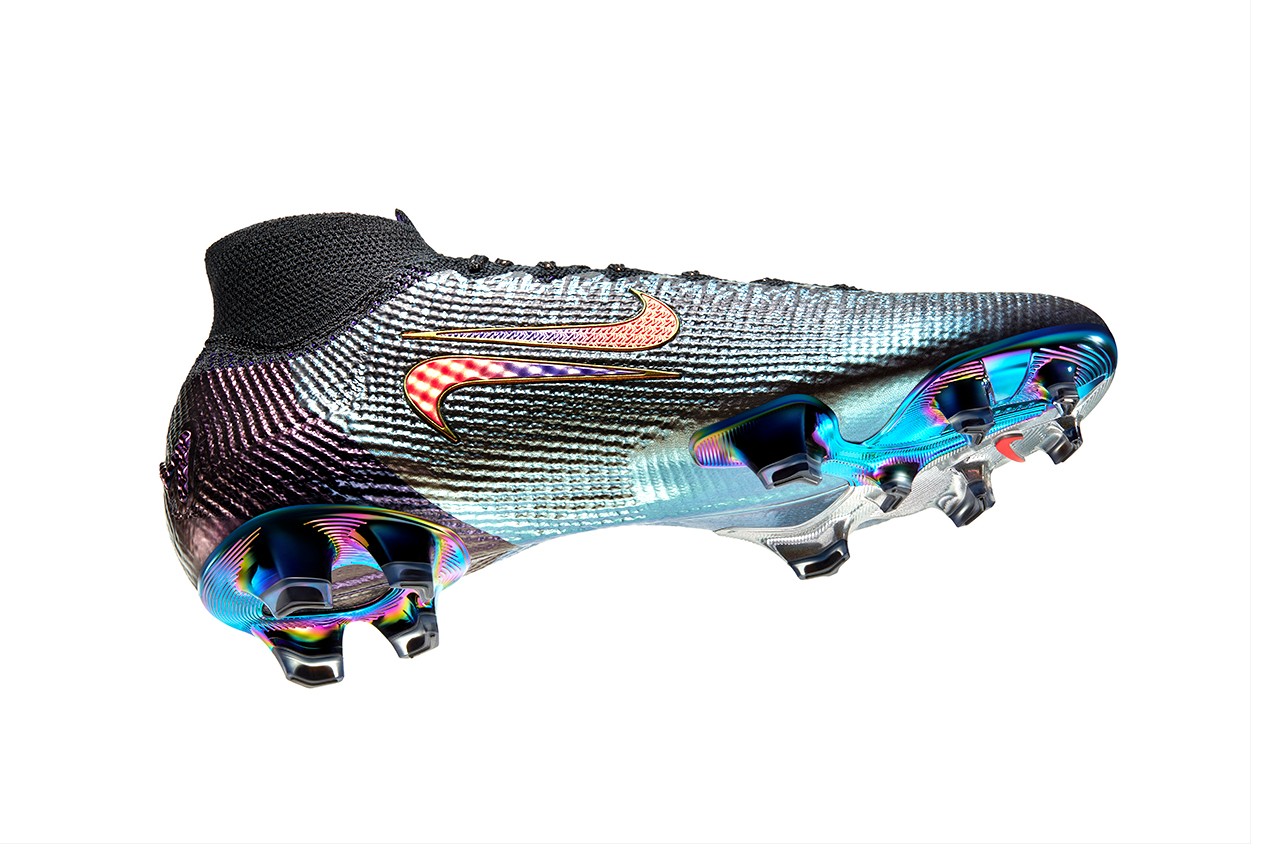 Kylian Mbappé and LeBron James jointly launched a joint Nike sneaker and boot bag to celebrate the elite abilities of the two athletes in their respective crafts, "The Chosen 2".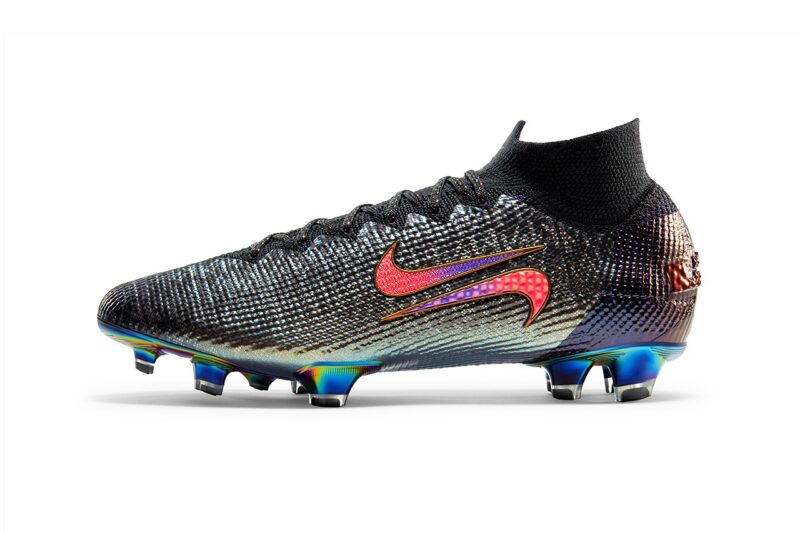 The backpack is themed on duality and parallel paths shared by two of Nike's greatest athletes, including Mercurial Mbappé football boots and LeBron 18 basketball sneakers to celebrate these two world-renowned champions and their respective sports.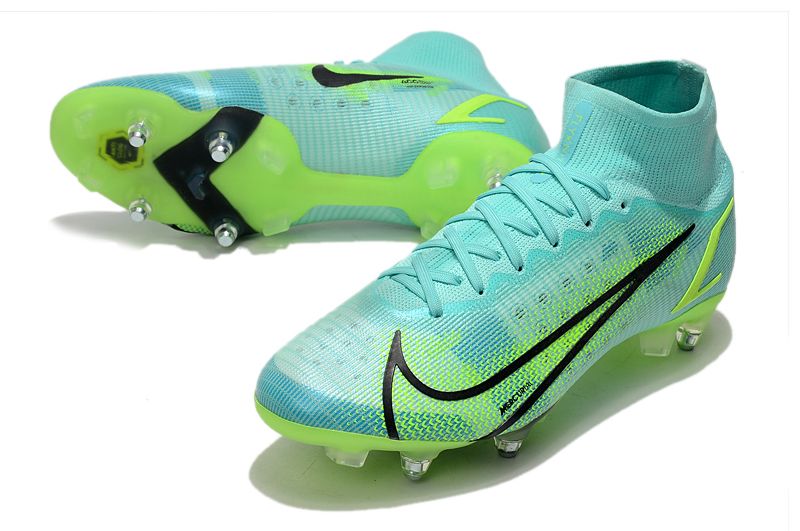 Two local heroes, Kelian from the suburbs of Bondi and LeBron from Akron, the duo have never forgotten where they came from. The challenging place has shaped them as individuals and players while recognizing their Relationships and their impact on the next generation.
Mercurial Mbappé 'Chosen 2' is decorated with KM X LBJ motifs and has a black and silver style with iridescent finishes. There is a "Chosen One" ambigram logo on the toe of the boot, with a 3D KM logo, and LBJ appears on the heel label of the shoe. The double swoosh is located on the forefoot and insole, the left side is a basketball x football mix, and the right side is LeBron x Kylian ambigram, which combines greatness in a forward-looking silo in the boots.