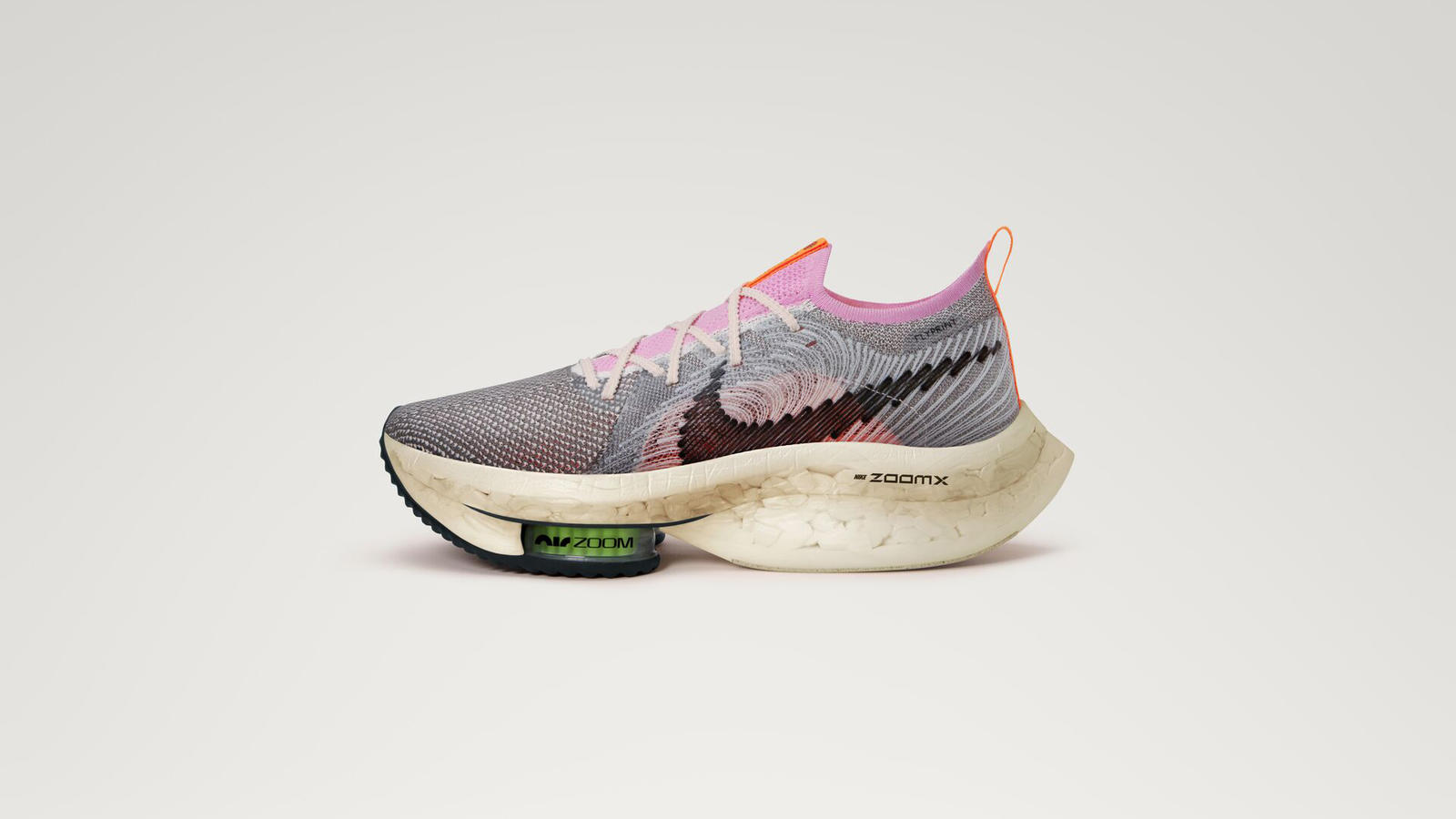 Nike Air Zoom Alphafly Next Nature adopts Nike's most elite performance shoes, and is rebuilt with the principle of circular design. This is Nike's most sustainable performance shoe to date.
Following Nike Basketball's Cosmic Unity, Nike Running designers are driven by the core belief in the "Zero Carbon Action" (Nike's journey towards zero carbon and zero waste), that products that make the world a better place can also make athletes become better. Cosmic Unity sets a 25% total recycling rate (by weight); Alphafly Next Nature advances it by reaching at least 50% of the total recycling weight, making it Nike's boldest integration of sustainability and performance to date Initiative. Doing so with the crown jewel of racing shoes is an important symbolic choice."We don't want to make shiny objects-we want to set our concept car as how we think about performance and sustainability," said Rachel Bull, Nike's director of advanced running footwear products. "The focus on sustainability on our fastest marathon shoes also means that we need everyone to work on deck, from our design team to material sourcing to manufacturing."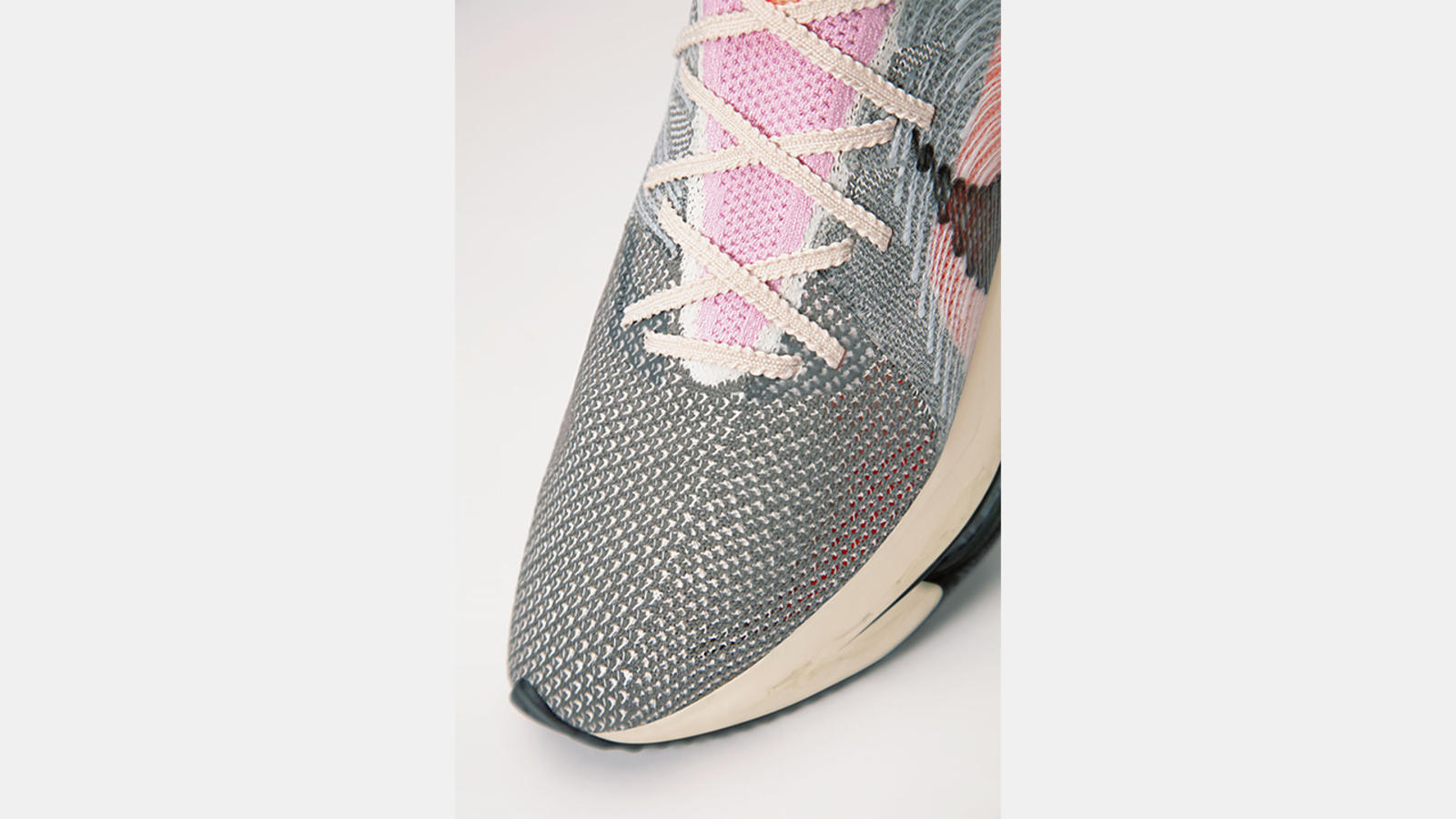 The design of AlphaFly Next Nature came up with new answers by considering new questions: What are the creative ways to choose different materials or processes for the performance elements of the shoes? Can the remaining or recycled versions of these top features be made while maintaining their elite attributes?
Such problems require a smooth dialogue between engineers, developers, and manufacturers to create shoes that perform well in real life. This work translates to some of the most important performance elements of the shoe reaching meaningful numbers in terms of sustainability. Take the Nike ZoomX midsole as an example. It is made of at least 70% weight recycled materials. Bull owes a large part of the charm of Nike racing shoes to ZoomX foam, which can be traced back to Eliud Kipchoge's bold pursuit of breaking the barrier of the 2-hour marathon. She said that if any of them were to be wasted, it would be a huge loss for those who might wear these shoes on the day of the game. One solution: Put the remaining recycled foam in the midsole back into the insole. Part of the exchange of shoes symbolizes the great potential of the body.
This omnipotent strategy allows the team to think across disciplines and consider how other parts of the shoe use waste. For example, the forefoot Zoom Air pod in the Nike Running racing series naturally contains a high percentage of recycled materials. Alphafly Next Nature takes this concept to a higher level and uses leftover scrap from the production of Nike airbags in the 3D printing process to create textiles for mixing Nike Flyprint and Nike Flyknit uppers.
Created inside the NEXT% system, the original Alphafly NEXT% is the sum of many components that work together. The design principle that guides "return to zero" is no exception; every pair of shoes is in line with the greater pursuit of progress, because the insight gained from one shoe will lead the next shoe to move forward to reduce its impact on the earth. Influence. According to Bull, Alphafly Next Nature provides Nike with another starting point and a unique opportunity to continue to expand its sustainability efforts throughout its running line.
"The exciting thing about driving performance and sustainability forward with Alphafly Next Nature is that we know whether we can do this with our top performance products, and then after verification, we can introduce this technology into the series The rest," Bull said.